Are you graduating from high school this year? Headed to college or university?
Transitioning from high school to post-secondary can be challenging, but it doesn't have to be.
Set yourself up for success by letting us take the guesswork out of the whole process.
Join us to learn what you need to do, who to talk to, and where to find everything else!
Our expert speakers will cover everything from accessing services and funding to self-advocacy and resilience.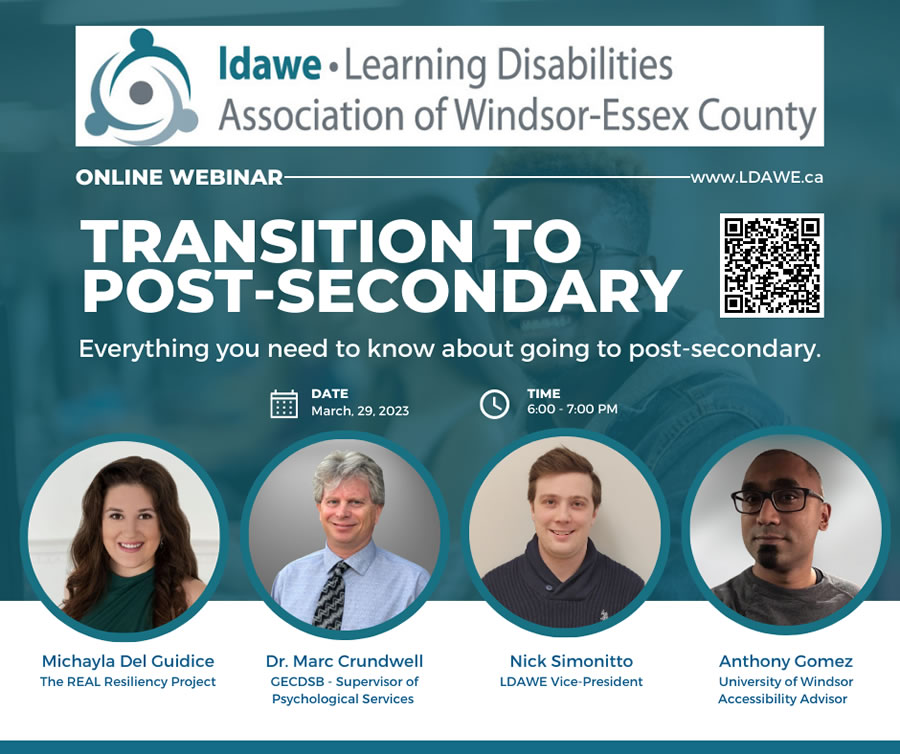 When: Wed, 29 March 2023, 6:00 PM – 7:00 PM EDT
Live via Zoom